Posted 4/05/2006 10:48:00 AM by Kranepool

IT"S MIKE AND THE MAD DOG ON THE FAN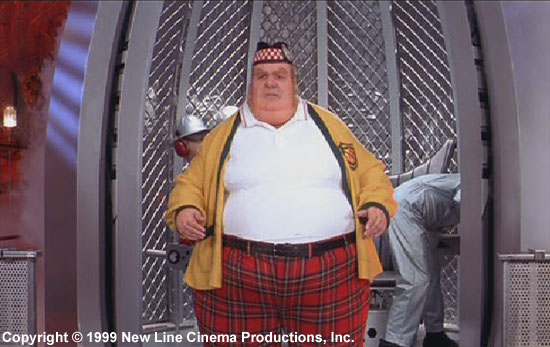 So My Big Fat Obnoxious Talk Show Host (MBFOTSH) and his little sidekick from Brokeback CT. have a problem with Billy Wagner using Metallicas SANDMAN as his enterance song when coming in from the bullpen just because the 13th Apostle, Mariano Rivera uses the song. First off this is just about the stupidest discussion of all time and I know I shouldn't waste time on it but I read Adam Rubin's account of this debate in the Daily News today and low and behold not only did Wagner use the song before the Highlanders even decided to use the song for Rev. Rivera who by the way hates rock music and listens to only Christian music and wouldn't be caught dead at a Metalica concert.
Then add in that the bands manager , Peter Mensch is a Mets season ticket holder who contacted the Mets during the Wagner courtship to tell them to pass along to Wagner if he signed with the Mets he would put him on stage with the band. Wagner is a fan of Metallica.
Plus the band is MET-allica so the song belongs at Shea and Highlander fans are just not cool enough to listen to Heavy Metal as it is.
I have a suggestion to MBFOTSH and Brokeback Russo for their theme music. For Francessa the Jimmy Buffett classic "Cheeseburger in Paradise" and for Russo The Vapors "Turning Japanese" is perfect for that little jerk off.
http://www.nydailynews.com/sports/story/406146p-343920c.html
< |